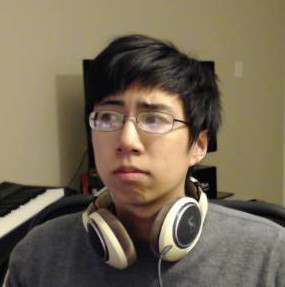 I'm Edward Lu, 24 year old software engineer at Microsoft. I'm an alumni of Pennsylvania State University, holding a B.S. in Computer Science with honors, as well as a minor in Mathematics. I play lots of video games, attempt to make them, and then write about both processes.
I've been programming for most of my life; I took my first Java class in 6th grade under my father. Since then, I've programmed in a ton of imperative languages, including C++, C#, Javascript, and Objective-C. I'm a casual open source contributor - I hold committer status on the Apache webserver project. Occasionally, I contribute to other stuff too.
When not programming, I enjoy reading fantasy/sci-fi. My parents tell me my reading habit began when they read me the tale of the Three Little Pigs every night for about a month, until I finally said, "I'll read it to you guys now!" and recited the entire thing, verbatim, back at them. My favorite book is The Gone Away World, by Nick Harkaway. It's about mimes and ninjas, the end of the world, Stuff (with a capital S), a large fire, Gonzo Lubitsch and a Nameless Man. It is one of only a few books to have made me laugh out loud.
When not programming or reading, I play video games. While I freely admit it's a hobby that takes up an excess of my time, I firmly believe that video games have helped shape me for the better through lessons in morality and macro-mangement. It's also the big motivator that drove me to computer science. My favorite video game is Bastion, by Supergiant Games. It is the most beautiful story I have ever had the pleasure of interacting with.
When not programming, reading, or playing video games, I ruminate about existentialism. I hesitate to call it a hobby of mine. Apparently, the Persians had a word for it - sanud, the profitless consideration of unsettling yet inconsequential things.
If you'd like to get a hold of me, send an email to "edlu" at this domain name. You can also find me on Linkedin and Twitter, though the latter is really just so I could register for #1GAM.
The words on this website come from me, not from my employer.
Last updated 6/05/2017