Delaunay Triangulation for Terrain Generation in Unity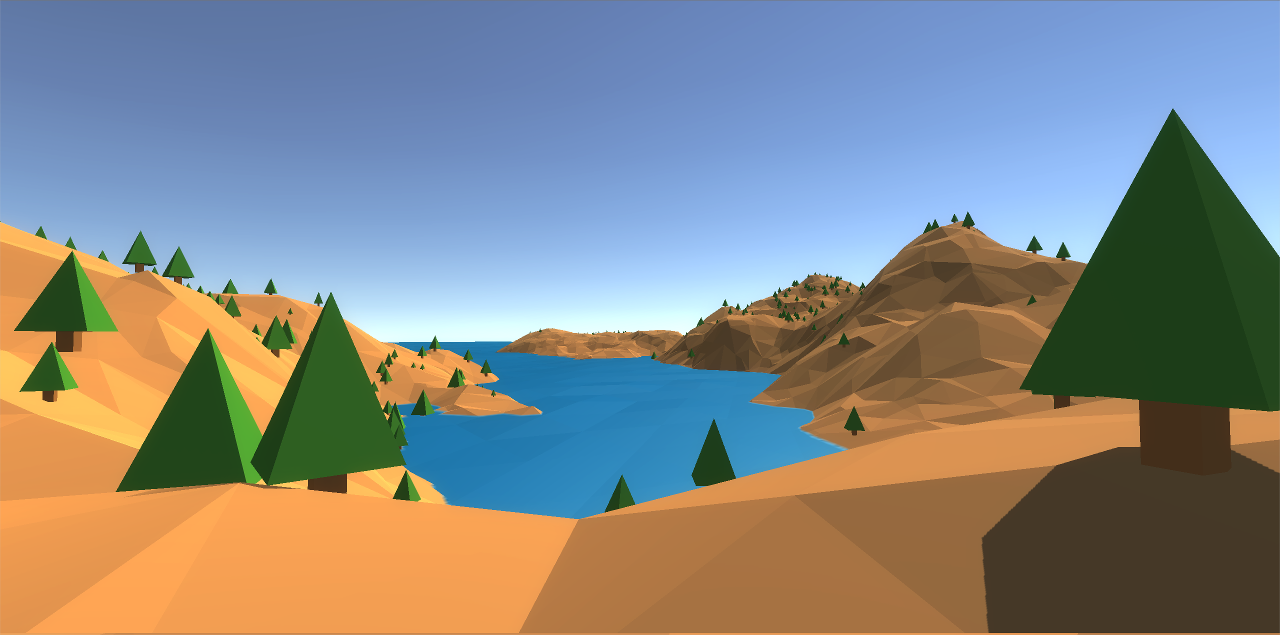 Lately, I've been working on a multiplayer dogfighting game in Unity. While I could have just had players fight over a flat blue ocean, I felt like the levels needed something more. Inspired by my previous experiments in terrain generation, I generated a perlin noise heightmap, and then created a mesh using regularly spaced points.
However, I felt like the terrain was… well, rather bland. I went searching for inspiration around the internet, and the one that really stood out to me was Woodbot Pilots. In some places, their triangles are huge, suggesting slabs of rock and towering cliffs. In other places, small triangles hint at crevices and finer detail. I didn't fool myself into thinking I could achieve such a detailed result with procedural generation, but perhaps I could get close by using irregularly-spaced points, rather than points on a grid.
Back in Feburary 2015, I used amitp's tutorial on voronoi cells to create terrain for a small tactics game. The terrain in that game looked kinda like what I needed, but in 2d. I set about trying to use voronoi cells to procedurally generate a mesh in Unity. In this post, I'll go over the initial part of generating the triangulation and translating that into a mesh.
Read more...